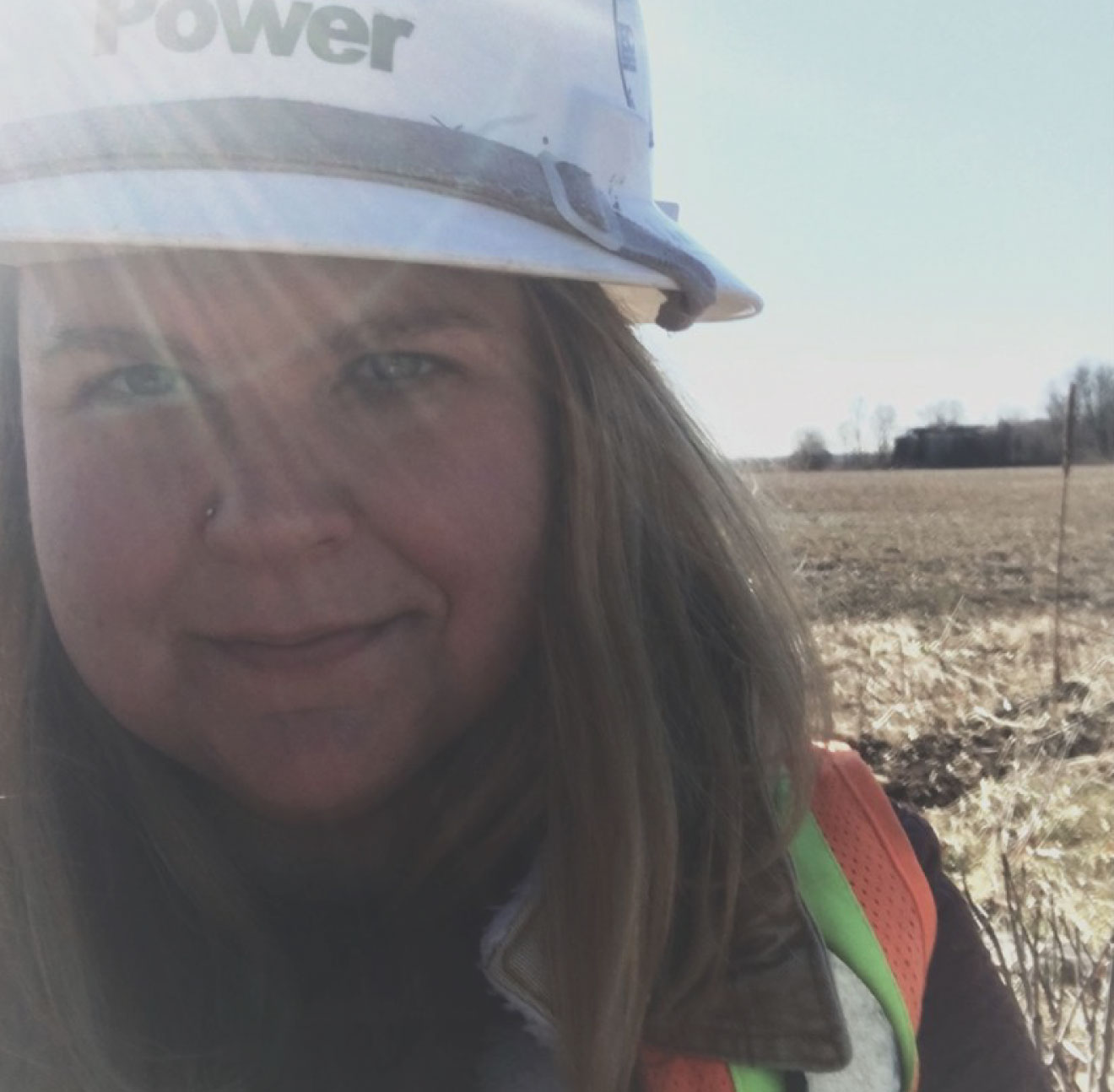 Senior Environmental Lead
Kelli has 8 years of construction-specific environmental compliance and management experience, having worked on four high-voltage transmission line construction projects totaling nearly 500 miles, including a role as environmental lead on 65 miles of 765kV transmission line. She currently serves as Environmental Compliance Manager for a 125-mile, 500kV transmission line project from Arizona to California, which requires multi-agency coordination with members like the Bureau of Land Management, California Department of Fish and Wildlife, Arizona Game and Fish Department, and United States Fish and Wildlife Services, among others.
Kelli has overseen and consulted for environmental practices in numerous locations across the United States, including Arizona, California, Indiana, Iowa, Michigan, Ohio, Pennsylvania, Texas, and West Virginia. Her roles include personnel management duties as well as project management assistance, environmental planning and coordination, and development and implementation of environmental plans.  
Kelli has expertise in preparing and implementing project plans such as Spill Prevention, Control, and Countermeasure (SPCC) Plans, Fugitive Dust Control Plans, Reclamation Plans, Storm Water Pollution Prevention Plans (SWPPP), Avian Management Plans, Succulent Management Plan, Fugitive Dust Plan, Archaeological Monitoring and Discovery Plan, Mojave Desert Tortoise Plan, and more. She also routinely coordinates with construction crews of up to 210 union personnel including superintendents and heavy equipment operators. Additionally, she has experience preparing permits for construction activity related to fugitive dust, stormwater management, vegetation management and more. She has successfully completed all projects she managed with zero non-compliance incidents.  
She has a background in environmental engineering and geological sciences with extensive stormwater control experience. She is an active member of the Desert Tortoise Council. She received her bachelor's degree in environmental engineering from Wilkes University in Pennsylvania and successfully obtained Engineer in Training (EIT) status through passing the Fundamentals of Engineering exam.