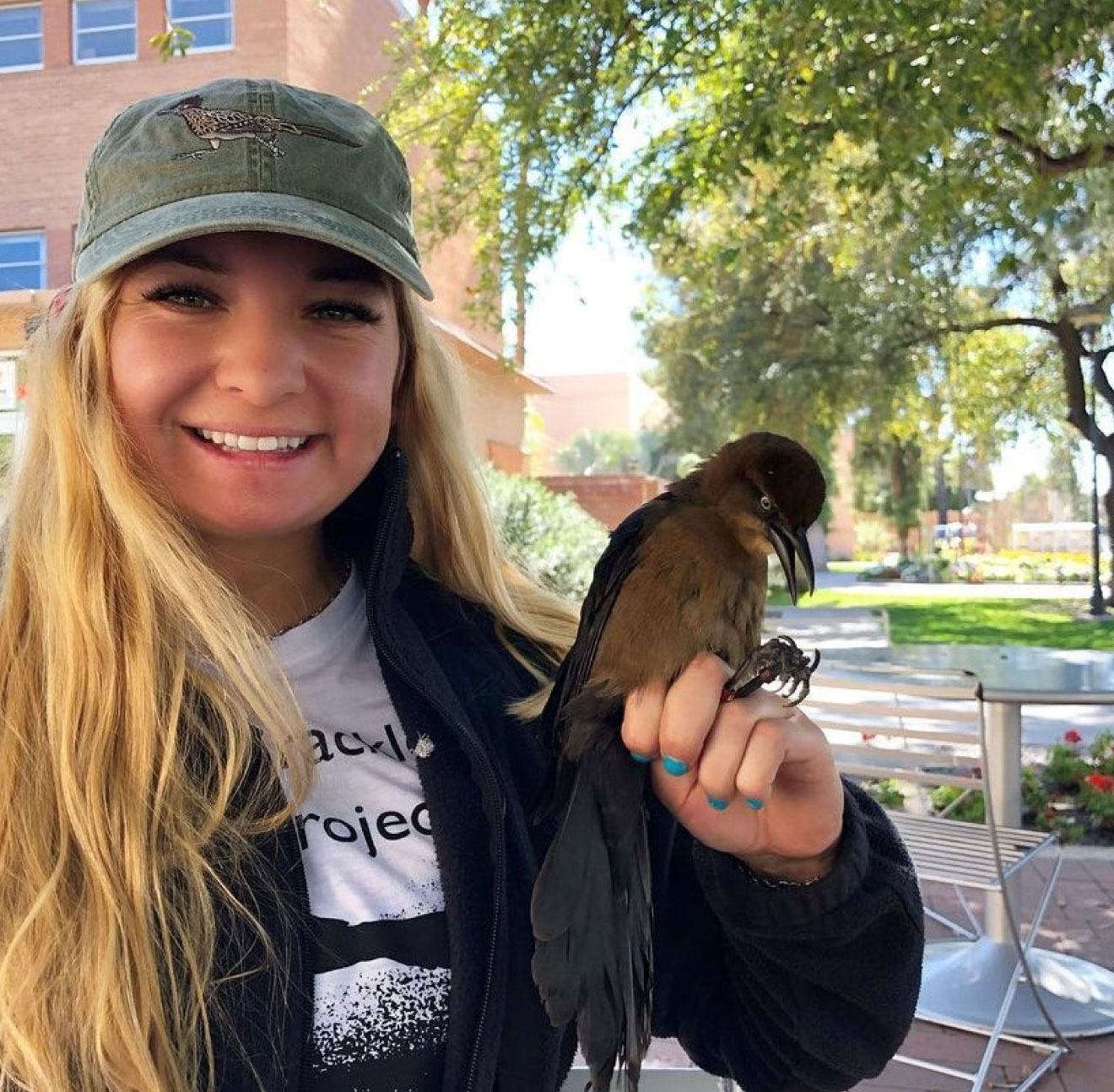 Melissa received her Bachelor of Science from Arizona State University where she majored in Biological Sciences with an emphasis in Conservation Biology and Ecology, and a minor in Sustainability. She has seven years of active field experience as a wildlife biologist. Melissa previously worked with Arizona Game and Fish Department (AZGFD) for five years performing population density assessments of sensitive and endangered species through surveying and various trapping methods. In addition, she led a wide variety of wildlife projects that involved the following: riparian habitat restoration management, bird surveys and trapping, fish surveys and trapping, toad surveys, mollusk surveys, turtle trapping, elk trapping, black-footed ferret trapping and monitoring (a critically endangered species under the Endangered Species Act), and prairie dog trapping and monitoring. She's delivered vaccinations for the sylvatic plague and collected lymph nodes from deer for testing of chronic wasting disease.
Melissa also served as a field manager as part of a scientific study that evaluated great-tailed grackles' adaptability to new food sources in order to better understand their behavioral flexibility and identify their mechanisms for surviving in new environments. During this time as a field manager, she trapped and banded grackles, collected blood from brachial and femoral arteries, and performed telemetry. She managed schedules for and trained 16 undergraduates. She's a lead author and co-author of seven scientific peer-reviewed papers published in PCI Ecology and one technical report published with AZGFD.
For the last two years, she served as an environmental scientist on the Ten West Link 500-kV Transmission Line Project in Arizona and California. Melissa has expertise in avian management plans, wildlife management, fugitive dust control, and performed health assessments for salvageable succulents. Melissa received training for protocol surveys for Mojave desert tortoise, western yellow-billed cuckoo, southwestern willow flycatcher, and burrowing owl.