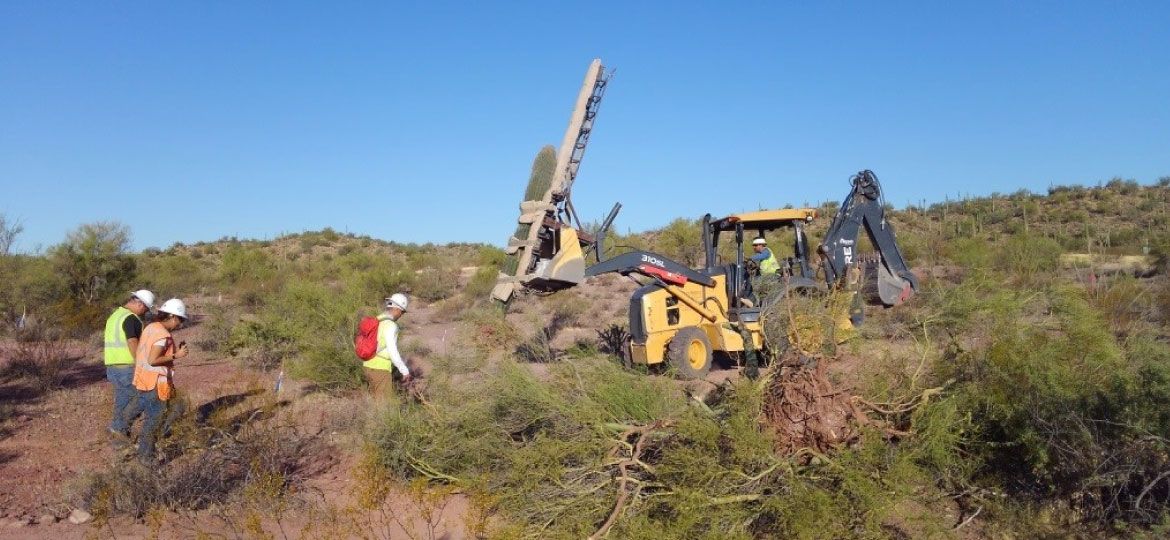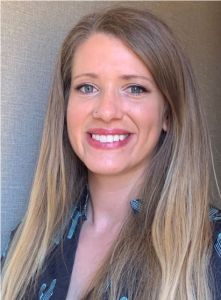 Energy Environmental Group's Raina Johnson is a self-described "cactus hugger" who understands what it takes to keep a construction project on track. Originally from the East Coast, Johnson, who is a wildlife biologist for EEG, moved to Arizona where her study of cacti helped her fall in love with the Sonoran Desert. When utility companies plan infrastructure projects in the Southwest, they're increasingly calling on EEG and Johnson to salvage, protect and replant native species. EEG and Johnson have become so adept at assessing and working with native species that their strategies and tactics have become the Bureau of Land Management's preferred approach.
"Infrastructure projects in Arizona and other parts of the Southwest regularly impact native species of plants," Johnson said.  "And the risks are even higher with linear projects like transmission lines, which cross several federal lands."
In 2017, Maricopa County, Arizona's Sun Valley to Morgan 230/500 kV transmission line project helped Johnson make her mark with plant salvage, especially cacti. That year, EC Source Services, of which EEG is a subsidiary, won the right to build 38 miles of the transmission line, including a 200-foot right-of-way. Most of the project was on Arizona state land, with approximately seven miles on land administered by the BLM. To keep the transmission line project on schedule and in compliance with environmental regulations, EC Source asked EEG to develop environmental plans, obtain permits, inspect and assess plant life, create reclamation plans, and monitor compliance.
Johnson's part included a plant salvage assessment and ROW study, and her work ultimately salvaged approximately 4,900 plants, including many species of cacti. Johnson's work on the project was an opportunity to study plant salvage techniques, survival rates, health trends, and the environment's effect on several species of desert plants. As part of the EEG's research, Johnson discovered that moving salvaged plants multiple times, which was standard practice at the time, reduced plant survivability by up to 40 percent.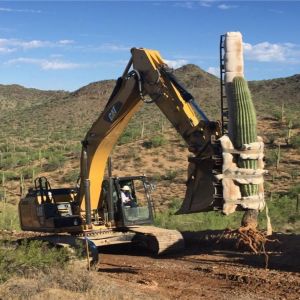 "Traditionally, crews take a cactus from its original location, move it to a nursery, and return the cactus to a suitable place," added Johnson. "After studying this and discussing it with the BLM, we agreed on a 'once-move' technique that's helped some species of cacti achieve a survivability rate of 94 percent."
The once-move technique involves extracting and loading a cactus onto a construction loader's cradle, transporting the plant to its new, permanent site, and then directly replanting the cactus from the vehicle's cradle. Some cacti, like the Saguaro, reach a height of more than 12 feet and tip the scales at more than 3,500 lbs. Johnson learned and documented (in writing and with photos) the importance of new salvage techniques for improving water retention, excavation, moving and handling uprooted plants, and optimally positioning replanted cacti to halt damage from the sun and wind.
Johnson's succulent management program, which sprang from the successful Maricopa County transmission line project, set an industry standard for plant salvage assessments. Since then, other agencies have mirrored Johnson's salvage assessment format.