Crews carefully cross Ohio wetlands to rebuild 69kV line
This project included reconstructing a 69kV electric transmission line stretching approximately 12 miles northeast from the Ohio Central Substation in Dresden, Ohio, to the Cyclops Substation in Conesville, Ohio. The project area spanned 13 wetlands. The construction included 167 monopole steel structures along with wooden mid-span poles. ECSL, a joint venture of Houston-based EC Source and Chicago-headquartered Sargent & Lundy, handled the construction and engineering of the line. Construction also included adding a bay to the Ohio Central Substation and switch poles at the North Dresden Substation and Conesville Substation. An added construction element for crews on the project were the distribution lines and underbuild, which workers had to work around and relocate as part of rebuilding the 69kV line.
Energy Environmental Group (EEG), a subsidiary of EC Source, provided environmental support for ECSL construction crews. EEG also ensured environmental compliance with U.S. EPA regulations affecting the wetlands within and near the transmission line.
Environmental Services Provided:
BMP Installation and Maintenance
Stormwater Pollution Prevention Plan (SWPPP) Inspection
Notice of Intent (NOI) and Notice of Termination (NOT)
Spill Prevention, Control and Countermeasure (SPCC)
Environmental Training
Obtaining Permits
Assisting Crews with Maintaining Compliance
Restoration
2018 – 2020, final environmental permitting closed 2022
Dresden, Ohio, approximately 70 miles east of Columbus
By managing the environmental aspects of the project, EEG's team was able to help construction crews avoid impacting 10 of the 13 wetlands crisscrossing the project area. For the three wetlands impacted by construction, EEG's team conducted extensive research documenting current species. EEG's teams consulted with state agencies and seed companies to identify the different types of grasses that would be appropriate for planting in the areas affected by construction. EEG's research also identified several invasive species, which a third-party contractor eliminated using approved herbicides. The reclamation work involved closing out numerous permits as well as re-delineating the boundaries of the wetlands to ensure all areas were included in the reclamation.
Along with the work to protect the wetland areas, EEG's team efficiently managed the permitting process with the state fire marshal to erect fuel tanks and safely pump fuel at service yards across the work site.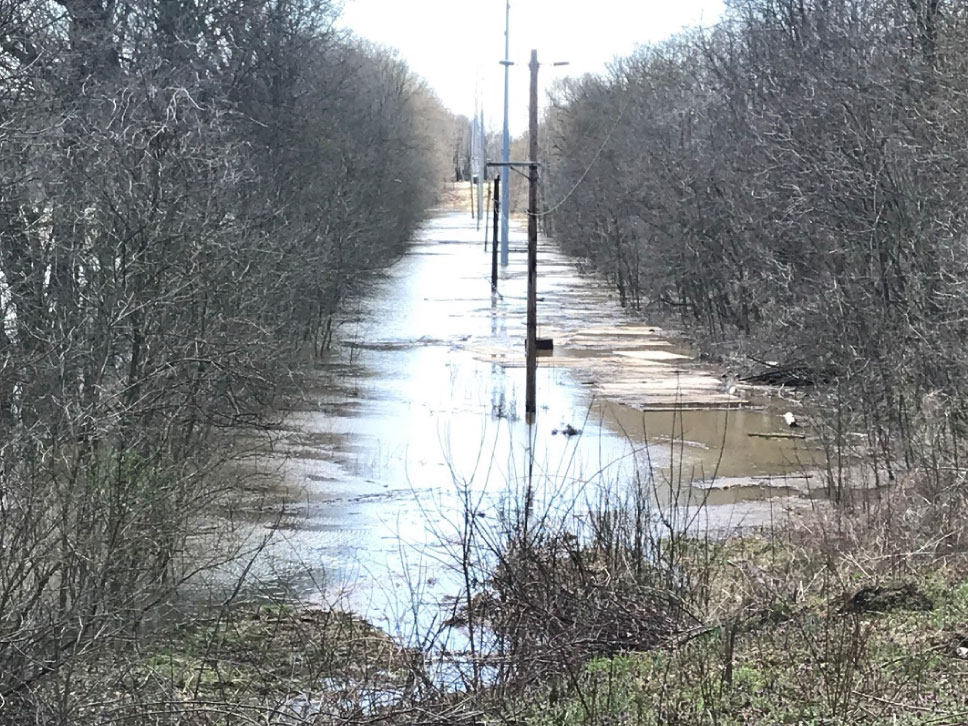 A portion of the newly rebuilt 69kV T-line before reclamation of the wetland.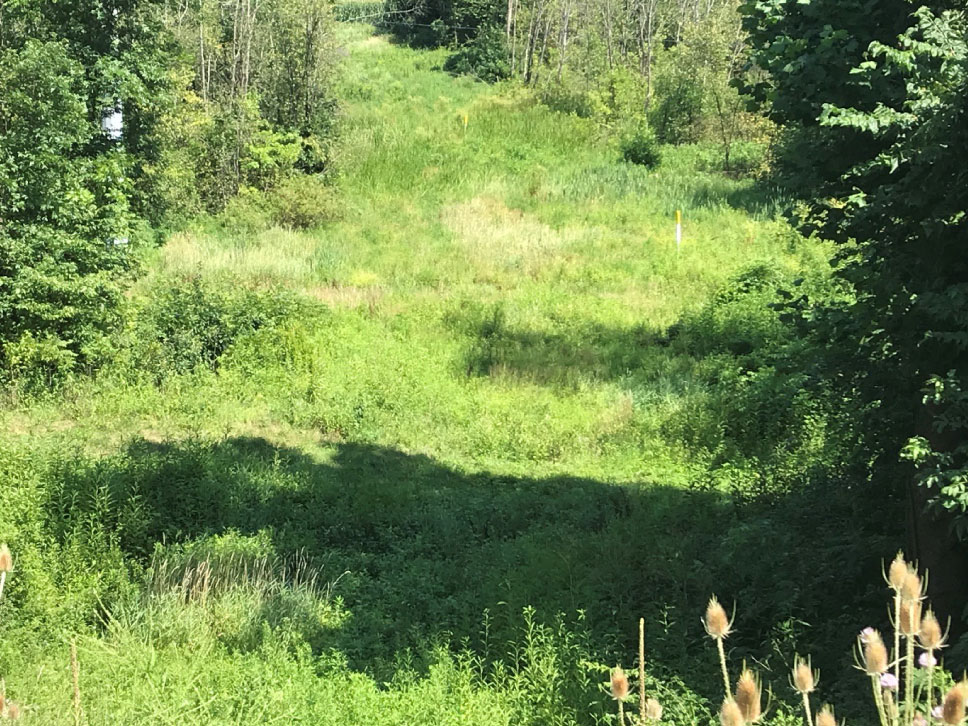 Restored wetland grasses along the rebuilt Central Ohio 69kV transmission line.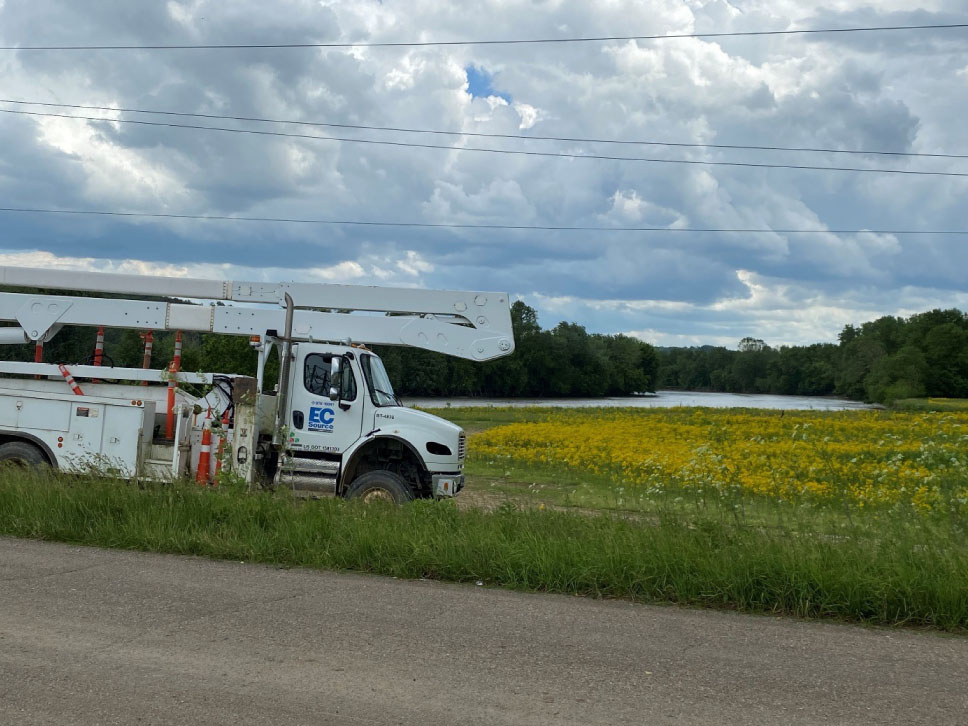 An EC Source bucket truck parked near one of the project's many wetlands.